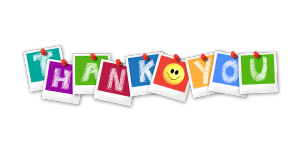 "Should I really do this?" I questioned as I pasted the link to my first ever slice into the comments of the Day 1 Slice of Life Story Challenge.  Unknown territory, I was nervous about committing to a month of daily slicing.  Thanks to my Teach Write friends in our amazing Wednesday night writing group, though, I was encouraged to try.  So I did.
Now, thirty-one days later, I am so glad that I went through with it.  I have sliced every single day and enjoyed reading and commenting on other slices.  I have learned so much about writing from your slices and comments, and I have discovered new things about myself as a writer.  It is one thing to write daily, but it is quite another thing to commit to sharing my writing publicly every day.  This experience has helped me grow in ways I did not expect.  I am grateful.
So, thank you for reading and offering your comments, encouragement, and support.  Thanks, also, to all of the people at the Two Writing Teachers for hosting such a challenge.  I appreciate all of you and look forward to reading, writing, and learning beside you on Tuesdays.