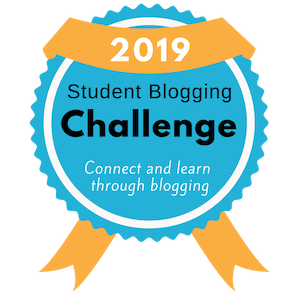 My students have been blogging since 2011, but blogging became more relevant for all of them when they started completing the Edublog's Student Blogging Challenge.  Before the challenge, my students posted comments on one another's blogs, parents sometimes visited and commented, and occasionally an Edublogs teacher from around the world would leave a comment.  There wasn't enough interaction to keep them interested, and after awhile, the blogging would get stale.
For the past two years, though, my learners have participated in the blogging challenge offered by Edublogs.  This has been just what my kiddos needed to experience fully the value of blogging.  Here are some of the benefits:
Each week of the challenge focuses on an aspect of blogging, such as creating pages, learning to add pictures and other media, writing great comments, etc.  My students are learning the ins and outs of blogging.
They are receiving and replying to comments from teachers and students around the world.  The excitement they feel when they open their blog page and see comments from people all over the world (Ireland, Australia, Austria, etc.) is contagious. Every person in the class celebrates and shares their comments.
They are visiting and commenting on the blog posts of students from around the world.  The need for self-editing and revising becomes more apparent to them!
It's just plain fun!  My students cannot wait to log on to their blog pages each day!
It's authentic, fun, and there's nearly instant feedback.  I highly recommend this blogging challenge to any teachers wishing to start a blogging habit with students!