Elusive, hiding, just out of reach,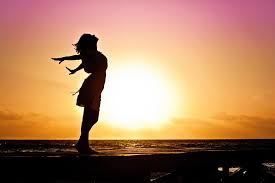 chasing the wind,
impossible dream.
Painful, stressful, maker of angst,
never worth it,
abandon it-now.
Hidden, anxious, fearful of risk,
unless perfect,
time to step away.
Relax, accept, leaper of faith,
it will be fine,
see re-a-li-ty.
Joyful, happy, liver of dreams,
mistakes enrich,
trust in what will be.